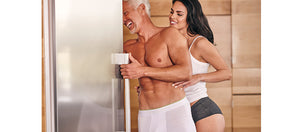 Experience True Comfort. Ultra-Soft, & Never Compression.
Join thousands of men that have found comfort underneath. No gimmicks, no squeezing, & no compression. Incredibly soft and cooling with maximum comfort. UnderGents are engineered to provide comfort Don't you want to feel fantastic underneath?
Multipack Men's Underwear
Stock Up and Save On Underneath Comfort
Multi packs are a great way to keep your underwear drawer up to date with comfort for every day. Stock up and save. UnderGents men's underwear insures you are comfortable where it counts.