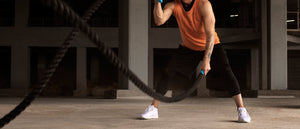 Undergents Underwear Sizing Guidelines
Sizing for Modern man based on waist size Inches
Boxer Brief & Trunk:
Our Comfortable Boxer Briefs are engineered to fit Comfortably all day. The Design is a hybrid of the great attributes of a classic boxer short and a traditional brief. The end result is limitless comfort underneath.
Modern Brief:
Our modern brief is a perfect fit for men that prefer a minimalist look and feel with the CloudSoft comfort UnderGents delivers. Slimmer in the seat and higher on the thighs to accent the assets This awesome brief holds everything snug for perfect comfort all day everyday!
Sizing for Modern man based on waist size Inches
| XS | S | M | L | XL | XXL | 3XL |
| --- | --- | --- | --- | --- | --- | --- |
| 27-29 | 30-32 | 33-35 | 36-38 | 39-42 | 43-46 | 47-50 |