Why comfortable is better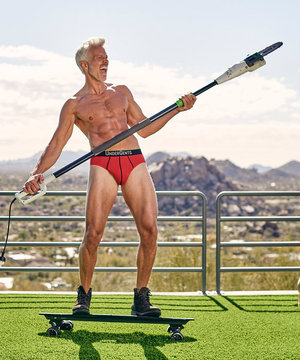 Why
UnderGents has taken underwear architecture and engineering to a new level by focusing on comfort that is gentle and supportive to a Gents most important area. We believe we have produced the most comfortable men's underwear for every man. To achieve this revolutionary underwear, we focused on the most important comfort factors:

1) Developing/Sourcing our nature-based CloudSoft micro modal fabric blend that is incredibly soft while also comfortably cool against a man's skin. CloudSoft™ is multiple times softer and more absorbent than cotton without the harshness and heat retention of petroleum based and polyester fabrics.

2) Developed a multi-panel 'Vitruvian man" construction design to account for the way a man moves so everything stays all-in and there is no binding on one side while movement occurs somewhere else.

3) Utilizing flat-lock stitching (inside smooth) to combine the ultra-soft material panels together so there is no chafing, itching, or scratching.

4) Developing a soft no-roll moisture wicking waistband that is soft inside and out. The outcome of this focus provides you with the world's most comfortable underwear that is soft and cooling on the skin.
Comfortable
We are looking to redefine what every man can expect in terms of comfort and function in his underwear. To achieve this revolutionary new underwear (boxer briefs, trunks, & briefs), we researched what men disliked and liked about their current underwear and used this data as a roadmap to create comfortable underwear that would drastically improve men's comfort down below. We found that only 20% of men are satisfied with their underwear comfort, that's as bad as Congress. With 70% of men uncomfortable and 10% of men going commando to have some relief, we knew there was work to be done.
The time has come for men to be comfortable in their underwear. Leading the 3rd wave in men's underwear means providing comfort underneath for today's gentleman who is scoring big on the job, on the court, at home, or simply in life. Whether you wear boxer briefs, trunks, briefs/bikinis, or traditional boxer shorts; your underwear should not only keep up with you every step (jump, bend and stretch) of the way, but treat you and the boys down below to soft cool comfort all day, every day.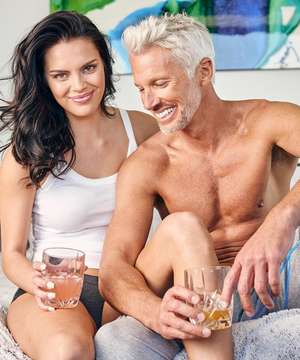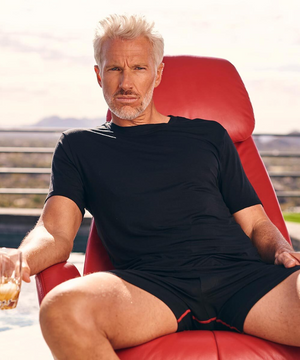 Is Better
We've done away with the idea that being comfortable is out of reach. That's why UnderGents are designed to make you feel, function and look like a champ without breaking the bank.
Our CloudSoft™ fabrics and innovative product designs provide the ultimate mix of luxuriously soft comfort, freedom of movement, and the perfect amount of support for all-day, every-day, every-way comfort. Every 'gent' deserves Limitless Comfort and Style underneath. By selling directly to you, UnderGents is offering ultra-premium quality men's underwear, that is unbelievably comfortable, at a remarkably lower price than competing brands.
As a brand, UnderGents resonates with the needs and wants of successful and aspirational men with a bit an edge; otherwise known as "Every Man Alive." Our products are inspired by heritage as well as the latest trends & garment technology.
Simply put, stop trying to be comfortable in uncomfortable underwear, UnderGents is the game changer you've been waiting for in men's underwear.