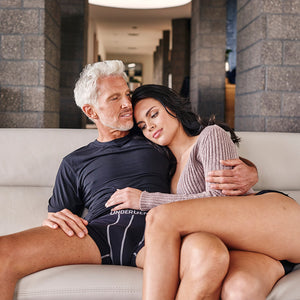 What goes undreneath is Important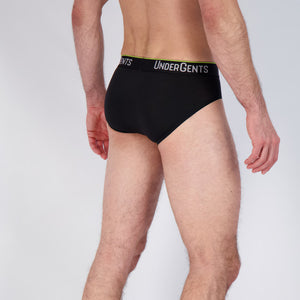 What Makes Undergents Men's Underwear The Best?
When 70% of Men are dissatisfied with their underwear due to bad comfort, regardless of style (including boxer briefs, briefs, boxer shorts, trunks, etc.), we knew it was time for things to change. UnderGents has taken underwear architecture and engineering to a new level by focusing on comfort that is gentle and supportive to a Gents most important area. We believe we have produced the most comfortable men's underwear for every man. To achieve this revolutionary underwear.
We focused on the most important comfort factors:
1) Developing/Sourcing our nature-based CloudSoft micro modal fabric blend that is incredibly soft while also comfortably cool against a man's skin. CloudSoft™ is multiple times softer and more absorbent than cotton without the harshness and heat retention of petroleum based and polyester fabrics.

2) Developed a multi-panel 'Vitruvian man" construction design to account for the way a man moves so everything stays all-in and there is no binding on one side while movement occurs somewhere else.

3) Utilizing flat-lock stitching (inside smooth) to combine the ultra-soft material panels together so there is no chafing, itching, or scratching.

4) Developing a soft no-roll moisture wicking waistband that is soft inside and out. The outcome of this focus provides you with the world's most comfortable underwear that is soft and cooling on the skin.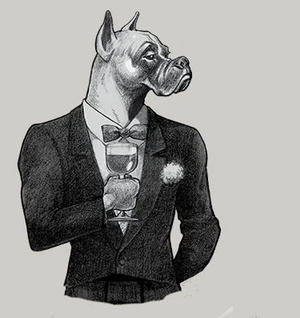 CLOUDSOFT™ FABRIC
Our nature-based CloudSoft micro modal blend has been researched and developed to provide unbelievable softness along with support and stretch to keep you comfortable and in-place, all of the time. Our natural sourced CloudSoft material has a cooling silk-like feel on the skin, is multiple time more absorbent then cotton, has incredible air permeability to keep you cool, dry and odor free app-day long. Time incredible is great for working all day, lounging, as well as exercising.

The natural elements of our CloudSoft blend don't have the harsh chemical elements of many petroleum based micro-fibers and many synthetic, like materials, like polyester, that retain more heat make or crotch feel like a furnace. we sure don't want to wrap your jewels in chemical byproducts with unknown affects.